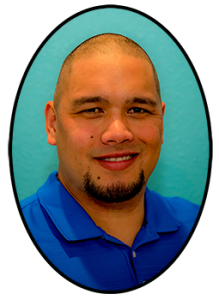 Greeting YBL Residents, Guests and Future Neighbors,
Welcome to the newly renovated community website.  Here we hope to extend the reach of neighborhood communications including events, news, notices, and other important items.  Though this is just one method of staying up to date, I highly encourage everyone to sign up for the community email list Mandy has set up for us or explore some of the social media pages residents have set up for Yellow Bluff Landing.  This site is here for us, and with the help of our new web developers, we can build it to suit our needs, so any, and all suggestions are welcome.  Your input is valuable.
Yellow Bluff Landing (Tison's Landing CDD) is a community of 680+ homes, and as of early 2018, all homes were completely built.  Located near Duval County's northern most point, YBL is tucked away off of US-17, just south of the Yellow Bluff Road intersection.  Homes were built by multiple builders not only to give buyers more options, but to break the uniform look of single builder communities you may see elsewhere.  Yellow Bluff Landing includes a long list of amenities residents enjoy daily, from a year around pool, children's splash pad, new playground, tennis and basketball courts, sand volleyball, and a full-size soccer field.  For the active, our fitness center includes dual treadmills and ellipticals, as well as multiple weighed exercise machines.  The property also includes walking paths throughout, a dog park, and more than 14 common area pocket parks.
Within driving distance of several military bases including Naval Station Mayport, Naval Air Station Jacksonville, and King's Bay Submarine Base, YBL is home to many military families.  With that being said, I would like to take this moment to Thank each and every active, retired, reserve, and future members of our military and their families for the sacrifices they have made.
We have an awesome amenity staff that is always coming up with new ideas to bring the community together and keep us entertained.  Food trucks are no strangers to YBL, and community events are not a rare occurrence.   From holiday parties to movie nights in the pool, there is always something fun to do.  Please keep this page in your favorites, for all planned events will be posted here.
As previously stated, this site is a work in progress, and we are working to include and informational section for both the CDD and HOA.  As many of you know, Yellow Bluff Landing is overseen by 2 separate entities, Tison's Landing CDD, and the Yellow Bluff Landing Home Owners Association (HOA), and hopefully with the use of this site we can bring clarity on who to contact for what.
The CDD board is here for you, this is OUR community and each of you have a voice on it's future.  I encourage you to reach out to myself, or any of the other four resident board members with any questions, concerns, ideas or recommendations you may have.  Our contact information will be made available on this site, or feel free to attend any of the CDD meetings at the amenity center.
Thank you for taking the time to explore the community site, and its and honor to serve as your community chairman.
Best Regards,
Brandon M. Kirsch
Chairman – Tison's Landing C.D.D.