Congratulations to 2019 Graduates: Madison Mandigo, Yulee High School; Devon Laster, Paris Island Boot Camp; KeriAna Sterling, First Coast High School; Ashley Famble, University of West FL; Isiah Trotter, Seacoast Christian Academy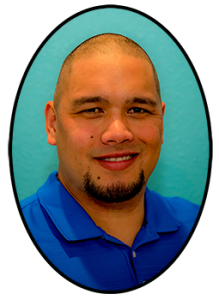 Greeting YBL Residents, Guests and Future Neighbors,
Welcome to the newly renovated community website.  Here we hope to extend the reach of neighborhood communications including events, news, notices, and other important items.  Though this is just one method of staying up to date, I highly encourage everyone to sign up for the community email list Mandy has set up for us or explore some of the social media pages residents have set up for Yellow Bluff Landing.  This site is here for us, and with the help of our new web developers, we can build it to suit our needs, so any, and all suggestions are welcome.  Your input is valuable.
Read the complete message from CDD Chairman Brandon Kirch
ABOUT TISON'S LANDING CDD
The Tison's Landing Community Development District is a local, special purpose government entity authorized by Chapter 190 of the Florida Statutes as amended, and created by ordinance of the Duval County as an alternative method of planning, acquiring, operating and maintaining community-wide improvements in planned communities. A CDD provides the "solution" to Florida's need to provide valuable community infrastructure generated by growth, ultimately without overburdening other governments and their taxpaying residents. Community Development Districts represent a major advancement in Florida's effort to manage its growth effectively and efficiently. This allows a developer to establish higher construction standards, meanwhile providing a long-term solution to the operation and maintenance of the community's facilities.


Monday – Friday 9am – 5pm
*Hours are subject to change depending on event schedule.
Amenity Managers
Dana Harden
Elizabeth Myers
(904) 757-1547
yellowbluffmanager@gmsnf.com